My wife and I planted a church 3 years ago with a team of 42 people that went all-in with this dream of Greenville Community Church. We merged with a revitalizing church 2 years ago and relaunched. I'm stepping into year 4 of this journey thankful for the process and excited to have made it through the ups and downs of those days. Church planting and revitalization work are not for the faint of heart. I have enough distance from those early days to now share some of what I wish someone had told me. Thinking of planting or revitalizing a church? Here are a few things I would tell you…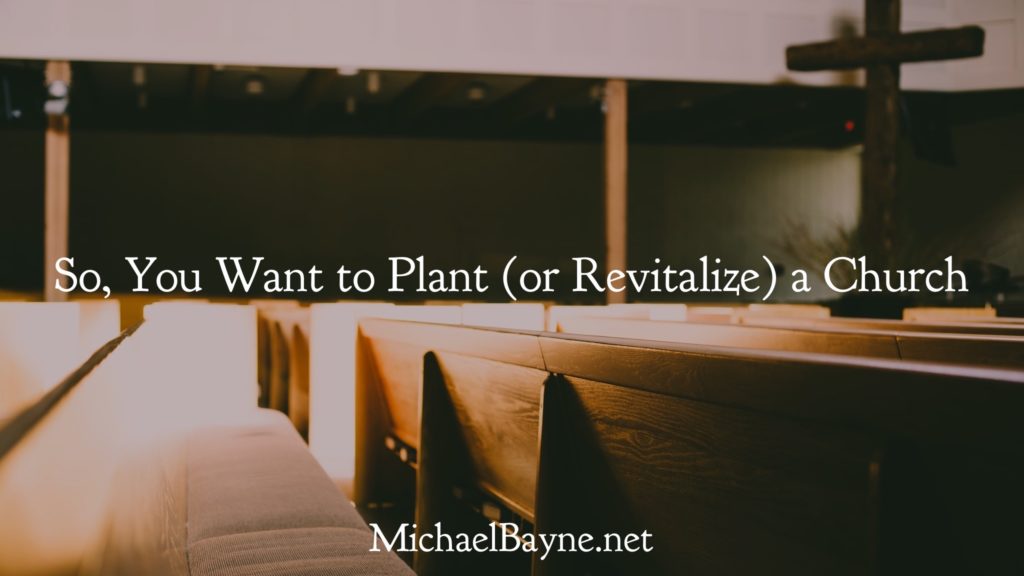 Get Trained and Plant with Support of a Network. / One of the best things we did when we started the planting journey was to connect with a church planting network and then connect with other churches in the city we landed in. Don't think you can do this without help. You can't do this alone and stay healthy. You will need the insight and relational help from leaders that have gone before you.
Seek Wisdom on Your Personal/Spiritual Growth Areas. / Nothing will expose your weaknesses like leading from the first chair in an organization. You probably need to get a coach or counselor and start working on your own heart. Healthy leaders help shape healthy churches. I'm a mess; you are a mess; we are all a mess. We all need to grow and take next steps.
Grow in Your Prayer Life and Learn to Embrace Faith. / You can't imagine the spiritual fight you are about to step into if you are going to try to plant or replant a church. Satan hates healthy churches and will spare no effort to get in your way. Your prayer life will be tested, and you will have to learn to embrace by faith what is to come. There is no prayer formula, no matter what you hear from other leaders. You find your own prayer habit and allow that to fuel the faith needed to lead this effort.
Don't Look to Your Church for Your Identify or Affirmation. / This pastoral challenge is not who you are; it's what you are called to do in this season. Your success or failure does not diminish your calling or your value in the eyes of God. Find your worth in Jesus more than the numbers and progress at the church you are leading.
Get Financially Healthy Now. / Leaving an established church will demand you to make a financial sacrifice. You will make less, so I am telling folks to prepare for it. Being debt-free and living on less than you make allows you to have leadership freedom on many levels. You may live in a smaller house, drive older cars, have older phones, but I promise it's going to be fine. Prepare for the journey with a plan before you step into this kind of challenge.
Don't Copy other Churches. Create a Unique Community of Faith. / Your city does not need a copy of another church in another or the same city—work on creating and not imitating.
Love the City and Community you Serve. / A heart that loves and understands its context enhances the possibility of loving the people that live there. We plant or revitalize to help the church bless the city with the Gospel.
Celebrate every Small Step Forward. / People want to be on a winning team. Celebrate every win so others can celebrate with you.
Don't Rush the Process. / It's going to take longer than you can imagine right now. Be patient and don't rush through the needed time to build trust and relationships.
Keep Learning, Leading, and Asking Questions. / It's easy to get isolated and become cynical when you push through hard seasons of leadership. Keep connecting with other pastors in the area. Keep reading and learning from others. Keep processing and pushing back on cynicism.