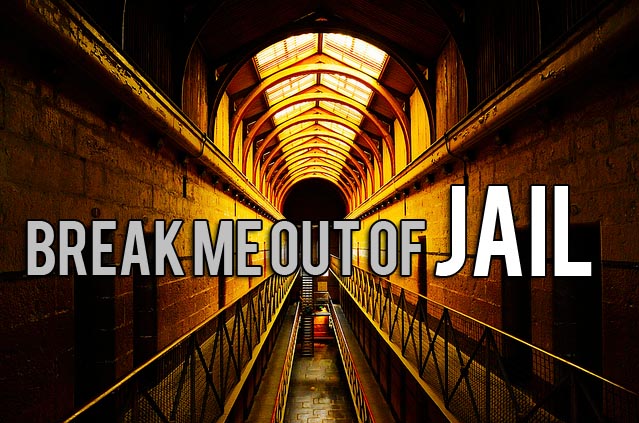 If you are a regular reader of this blog I need your help raising support for the Muscular Dystrophy Association (MDA)! Believe it or not, I'm going to jail and I need your help.  Actually, I'm headed to the McGregor Park RiverWalk in Clarksville on May 22nd for lunch and music and fun. So while it's not a real jail, it's even more important as I'm raising "bail" to help children and adults with muscle disease in my community who are supported by the vital work of the Muscular Dystrophy Association (MDA). I might not be able to rely on good behavior to get out so that's why I need your help.  I need you to donate to my bail!  Just head to my donation page click on the donation button to make a secure donation. I know that together we'll Make a Muscle and Make a Difference in the fight against muscle disease.
If 40 of you donate just 10 bucks I can hit my goal of 800.00! Tonight I am 400.00 away so I need your help getting to my goal. I just want to help families that are facing these terrible diseases so their child can go to summer camp this summer and have the time of their life. Join me and make a difference with me!
Click here to make a donation! Thanks for making a difference!