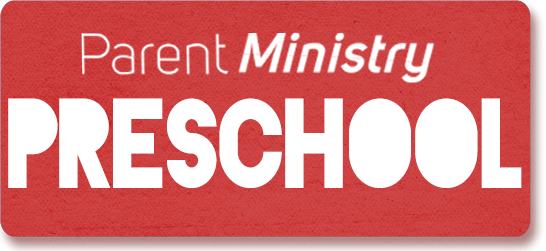 Today is the DAY!  Once we launched ParentMinistry.net for Kids last year we were bombarded by requests to create a Rites of Passage Experience for Preschool Ministry.
After 6 months and over 1000 hours of work we are excited to share it with you.
Here are the Rites of Passage that we created to help you look good to the Parents you serve:
Birth- An Invitation to Peace// Help Parents Find Moments of Peace in the midst of Change.
1 yr old- Birthday Blessing// Help Parents write a Blessing for their Child on their First Birthday.
2 yr old- An Invitation to Prayer// Help Parents Celebrate that as they learn to Talk they can learn to Pray.
3 yr old- The Big Kid Bed// Help Parents infuse Faith into the transition from the Crib to the "Big Bed".
4 yr old- An Invitation to Independence// Help Parents Celebrate the Transition to Kindergarten with their Child.
We have also created a Monthly Online Parenting Class (including 1 video, 2 emails, and 10 tweets/texts) for you to share with Parents each month.  This content is created each month specifically for Preschool Parents.
The Best Part about the Online Parenting Class?
It takes 5 minutes to copy, tweak, paste, sign, and send the Online Parent Class content each week. We do the work and your ministry gets the credit.  That's how we like it!
Are you worried about setting up a Rites of Passage Website?
In a few weeks we are about to blow your mind with our "Magic Button" that will create a Rites of Passage Experience Web Page for you in 30 seconds (I'm not joking). That will be launching very soon. So grab the great launch week prices now, and in a few weeks we will blow your mind with your very own Parent Ministry Web Page!
So if you are ready to give ParentMinistry.net for Preschool a try just go here to get signed up.
BTW–
If you know anything about us, you know we like to have fun when we launch stuff.  This time is no exception.
* Starting Today we have special launch prices that are pretty crazy and they will only last until Wednesday April 30, 2014.  You can check out those prices here. Some of our happiest subscribers are the ones who joined during our launch and locked in great prices for the life of their subscription.
* I love to reward fast action.  SO– The first person to sign up for ParentMinistry.net for Preschool today will get a $100 Amazon Gift Card.   (In essence, if you are the first subscriber, I will be paying you to subscribe.  I love it!)
* That's not enough fun though.  The first 20 Subscribers will get a $100 Restaurant.com Card.
* Ok, I'm almost done, but this isn't enough fun yet.  The 21st subscriber will win this:
Ok, now I think we are ready.
3, 2, 1, LAUNCH!
Go here to sign up for ParentMinistry.net for Preschool today!