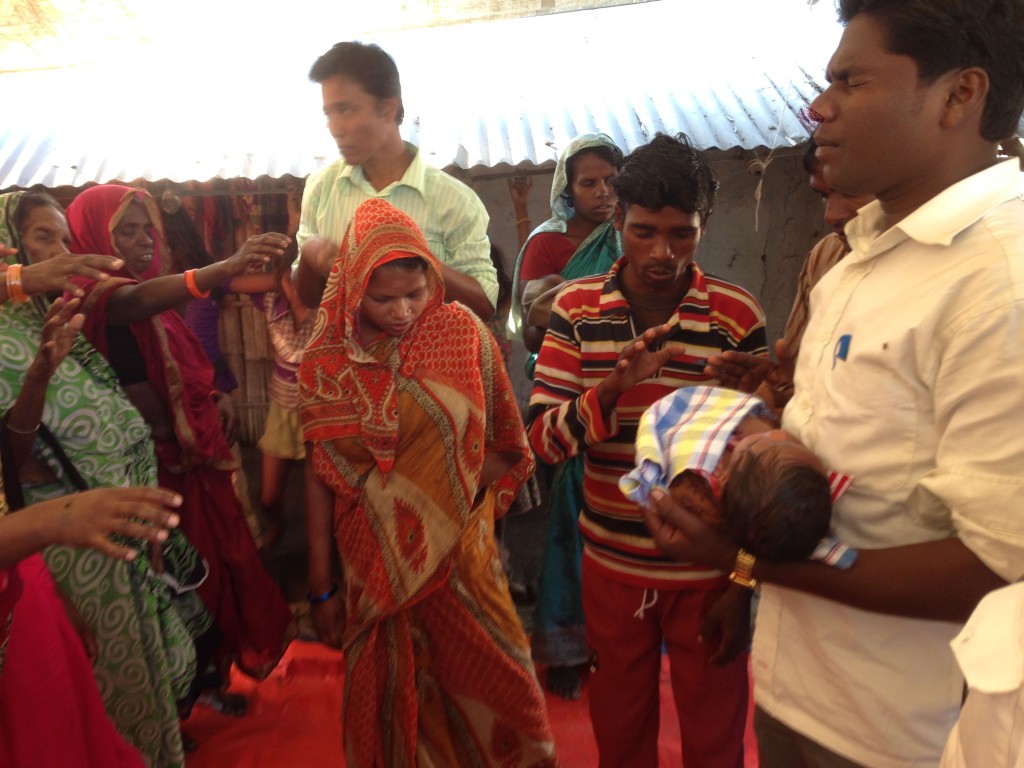 I spent 10 days in November working with local church plants in Katihar, India. One of the visits we made to a church I was asked to be a part of a child dedication and the picture above is the dedication prayer time with the baby and parents. It was an amazing moment to want the church and the family collide. I was half way around the world and the church in India got it. The church and the parents were partnering and no one had to tell them this was important! In this moment the church is even naming the child…seriously they named the baby Joshua.
I want to ask a simple question for you to process…
Are you creating faith moments like this where parents are set up to have significant faith conversations about their child or with their child? We are asking this question often in our ministry context. Here are a few question for you to be asking when it comes to these kind of moments…
What are the "milestone" moments your team can create for families through your church? // These are big faith moments that your church helps make happen. Parent-child dedication, baptism, transitions from ministry to ministry as kids grow older, and graduation ceremonies. Are these moments really helping parents have significant conversations with or about their child?
Is our weekly ministry setting up faith moments? // Are we keeping parents in the loop about what we are teaching so they can partner with us and have faith conversations at home?
Are we helping parents have faith moments through yearly rite of passage ceremonies? // What if we help parents have a simple guide or map to have a faith moment each year with their child? All we have to do is give them a plan and some ideas! Check out these ideas from ParentMinistry.Net
Are our events setting up parents to have faith experiences with their kids? // We all do events. Are we leveraging the events we do to make sure and involve parent child interaction?
To engage families you just have to be intentional. Take that first intentional step and make sure that what your ministry is doing is setting parents up to make an impact in the life of their child!