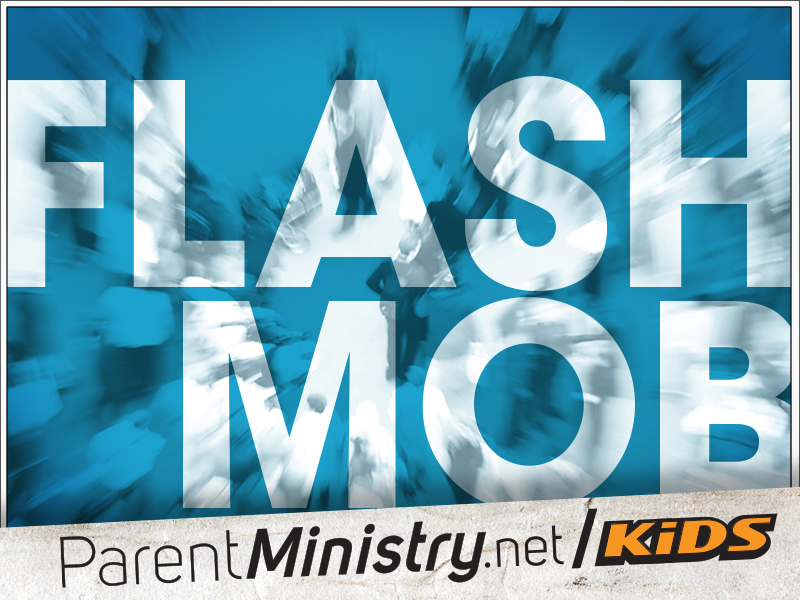 It's almost here…
ParentMinistry.net/Kids is launching on October 3.
We've been thinking of the best way to kick off our launch week, and we came up with the idea of a flash mob.
A few years ago Jeremy was at Disney World.  All of a sudden a few Mouseketeers gathered the crowd together and planned a spontaneous flash mob.
That was his first time to be a part of a flash mob and it was fun.
Now be honest, haven't you always wanted to be a part of a flash mob?
Well, we are putting a flash mob together and we'd love for you to join!
Now we can't do a physical flash mob because we have subscribers all over the world.  So we asked ourselves, "What if we asked everyone we know (including our mothers) to get online at the exact same time to tweet, post, or blog about ParentMinistry.net for Kids?"
If we can pull this off #pminkids might trend for 1/2 a second.  BOOM!
Either way, we can have a little fun, spread the word, and most importantly continue to impact families across the world.
SO—–
On October 3 at 3:00 pm (central time) we are asking you to help us try and break the Internet  Let's all get together online at once to talk about this amazing new tool for churches.  It's fun to think about what could happen.
We don't want this to be hard for you so we have already prepared tweets, posts, and blog posts below that you can simply copy and paste to participate in our flash mob.
If you are a tweeter, here are 3 tweets you can use if you don't want to think about it:
If you are a facebooker, here are some posts for you:
My friends @parentministry are releasing their children's ministry subscription today. I pray that thousands of families will be encouraged by this new resource. Way to go guys! www.parentministry.net/kids #pminkids
Parent Ministry = Ministers who serve as a spiritual matchmaker between parents and their kids. I'm pumped to see how @parentministry for kids is going to help children's ministries do this! #pminkids www.parentministry.net/kids
If you are a children's minister, you will want to check this out: www.parentministry.net/kids #pminkids
If you are a friend of Michael and Chelsea Bayne and you let them talk you into this craziness then here is a little diddy for you:
You also may have been begged and tormented by Jeremy Lee to be in this flash mob.  If so, here's one for you:
If you are a blogger and you would let me guest blog for you, here is the post that you can put on your blog:
THANKS SO MUCH for taking time to be a part of this fun event on October 3 at 3 pm (central),