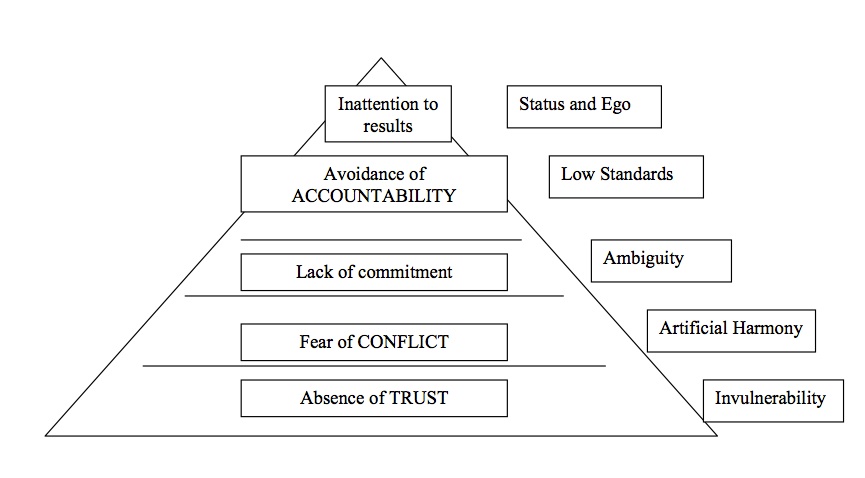 Ministry health never happens by accident. Creating and leading a healthy ministry is a result of the difficult work of confronting dysfunctions that every team is drawn toward. This past month our ministry team at Grace Community Church worked through the 5 Dysfunctions of a Team by Patrick Lencioni and we were once again reminded that it takes hard work to create a healthy staff culture. If you are a kids pastor or student pastor and you are leading a team then you need to order this book today and start reading.
You can fight for health on your church staff even if you are not the senior leader. If you are not willing to do this then stop complaining about the culture you are currently serving in. Here are some of my favorite quotes from the book. Process these and begin to think about how you can help your team become one that beaks free of these common dysfunctions.
Trust is the foundation of real teamwork. And so the first dysfunction is a failure on the part of team members to understand and open up to one another.
The tendency of team members to seek out individual recognition and attention at the expense of results.
Politics is when people choose their words and actions based on how they want others to react rather than based on what they really think.
If everything is important, then nothing is.
The most important action that a leader must take to encourage the building of trust on a team is to demonstrate vulnerability first.
Great teams make clear and timely decisions and move forward with complete buy-in from every member of the team, even those who voted against the decision.