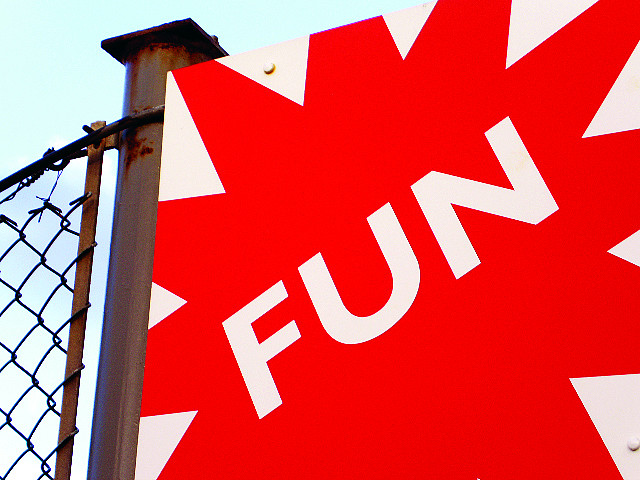 Leadership and fun…we don't connect the two together very often. When we think about leadership we think about goals, struggle, progress, and challenge. Fun does not seem to connect but in reality if you're not having fun as you lead you might be closer to a crash and burn than you think. I learned a long time ago and work gets so much better when you have fun doing it.
When I was a teenager I worked for my grandparents on their farm. I had the job of prepping a massive chicken barn for new chickens to come in every seven weeks. It was hard work but I figured out that if the day would go better is I just chose to have some fun. I set goals for myself and tried to get improve all day long just to add some competition even if it was with me, myself, and I. Another trick was to crank up the radio because rock and roll makes everything better. The work was hard but having fun was a choice.
If you're not having fun as you lead it's probably because you are choosing to not have fun. You can blame it on everyone else if you want but having fun as you lead is a choice you have to make. Fun begins with attitude and attitude is a choice we make as we start the day.
If you are reading this post you are probably serving kids, teens, or college students and you should be having way too much fun as you lead. You have the best job in the universe. Next generation ministry should be the hub of fun for the church. Next Gen ministry should push the church to have the heart of a child and every child I know loves to have fun. Lead well and make sure and have way too much fun at the same time. God created work and God created laughter…go ahead and try to combine both everyday!