Johnny Cash has a great song that perfectly sums up my ministry experience in both the good and the bad.
I've been everywhere, man,
I've been everywhere, man
Crossed the deserts bare, man
I've breathed the mountain air, man…
Johnny Cash and I both have been in a few different places. I've served on local church staffs on a part-time basis and full time. I've worked with college students, young married couples, served in singles ministries, worked with teenagers from middle school to high school, and spent years working with preschoolers and grade school children. I've served adults as a group pastor, and most recently have moved into an executive role serving all of our staff under one lead pastor.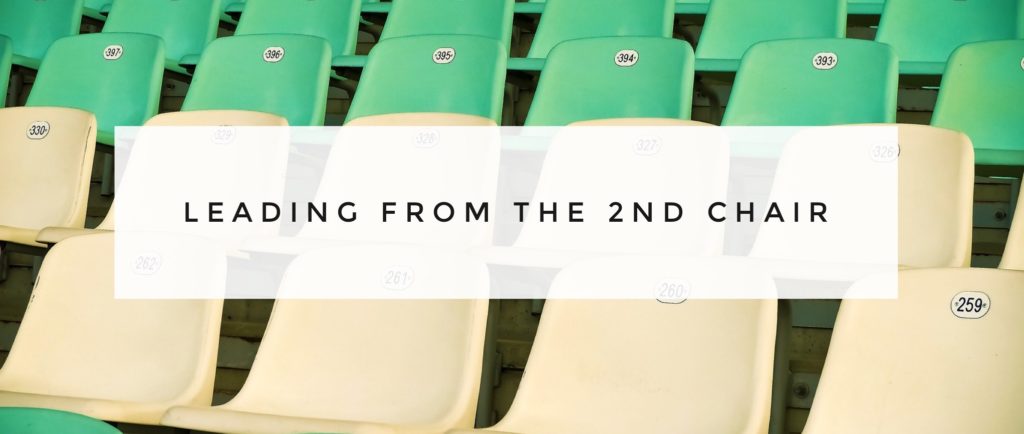 With all of the changes, there is one role that I haven't held yet. I've not been the one singular person in charge of leading a church. I've not held the burden of responsibility that comes only with a lead pastor role. For that, I am forever thankful. Not only because it's not my gifting to lead in that way, but because I've had the privilege of affecting great change at the churches I've served by learning to serve well the one that leads our church.
There are a few things I've learned in my experience that would help any of us leading from a spot under the top spot. Here are three things you should know. Just start with knowing these, you'll grow into living them eventually.
It's not about you. So what if you've always thought you deserved something more than you have? So what if you dream of leading in a more influential role than you have now? So what if your lead pastor isn't what you want him to be? The role you have in your local church is primarily about serving the people that are in need of spiritual growth in your local church. That alone is the job, the job isn't about you.
You are only responsible for what you're responsible for. Here is where I fear, that leaders think they're more important than they really are. If your role at church is to work with children, then guess what you're responsible for…the children. A great team is one that helps and serves all other aspects of ministry, but ultimately takes the responsibility for their accepted role. Don't ignore what you're called to do at your church because your taking responsibility for what isn't yours to lead.
Great leaders need other great leaders. In fact, great senior pastors need great second chair leaders more desperately than great second chair leaders need great senior pastors. If you find yourself a few spots removed from the most influential role at your church, then you may actually be in the most important role. How we lead from below can affect great change throughout our local churches, and humility in these roles can take your church further than any title.
Leading in our local churches is a calling and we are in a position of ultimately reporting to one authority; God. How we lead and how we serve in our local church makes us responsible in the most to God and then next to the one God has put in charge to lead the local church you serve in.
Take the time today to know what you should know, to be reminded of what you need reminding of, and to lead like our churches need you to lead.
Jonathan Cliff is the Executive Pastor at Grace Community Church, Clarksville TN. Jonathan is an incredible friend but also an incredible leader. You can connect with Jonathan on Instagram or Facebook or check out his blog!