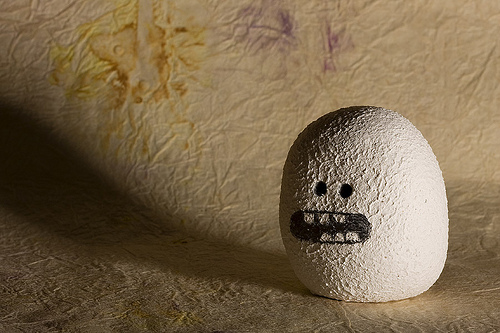 In every small group at every age level there are monsters that show up from time to time. Sometimes it's a controversial idea that divides the group. Sometimes it's a new member that throws the flow of the group off. Sometimes it's drama that one of your small group family is facing. Small group monsters appear in all shapes and sizes and always seem to show up at the most inconvenient time.
When you were recruited you to be a small group leader they probably left out the training section on facing small group monsters. They didn't do this intentionally…they really just wanted you on the team! They also knew that the only way to learn about small group monsters is to experience them first hand. You can hear about them from any small group leader but it's not until you have to confront one that you understand that how you deal with them has powerful repercussions on the health of your group.
When it comes to small group monsters ignoring them only places the health of your group in danger. Here are a few common group monsters and a few reminders as you confront each one.
Monster #1 (the our of control new guy!) When new folks show up at group it can be a challenge to integrate and build trust. You have the lead the way to translate your group culture to them and you have to work hard to build bridges so they can connect relationally within the group. You also have to be firm with new folks about group norms and help them adjust. As the leader you have to be an integrator and an includer as you help everyone adjust!
Monster #2 (the crazy life crisis) Someone in your group will face a life crisis during the year. It's your role to help everyone focus on Jesus more than the crisis. You also have to help your group see Jesus in the middle of the struggle. Your group can't be allowed to be dominated by crisis…with leadership it can help everyone in group move through it!
Monster #3 (the dramatic drama) At some point you will watch people in your group get sucked into a fight that leads to glorious drama. Demand people talk face to face and not digitally. Demand group members confront the issue not tear each other apart. Protect everyone in the middle of the drama and work to expose it and move past it!
Monster #4 (the fight to be right) A small group demands people connect and when people connect many times they disagree. The goal of small group is to live in community with others not to become clones where everyone agrees on everything. It has to be OK to Disagree! Create that culture.
Monster #5 (the attention junky) You can never allow one person to dominate a group. At some point you have to call attention junkies out for the good of the group. Be firm but loving for the good of everyone.