COVID-19 was not my first rodeo when it comes to crisis. Over the years, in many different roles, crisis has shown up inside our church in all shapes and sizes. It shows up at the least expected moments, and most of the burden of navigating it falls on whoever is leading the department, team, or entire organization. There are micro crisis moments and macro crisis moments, but it's always unexpected, personal, and stressful. Let's talk about how to navigate a crisis as a pastor.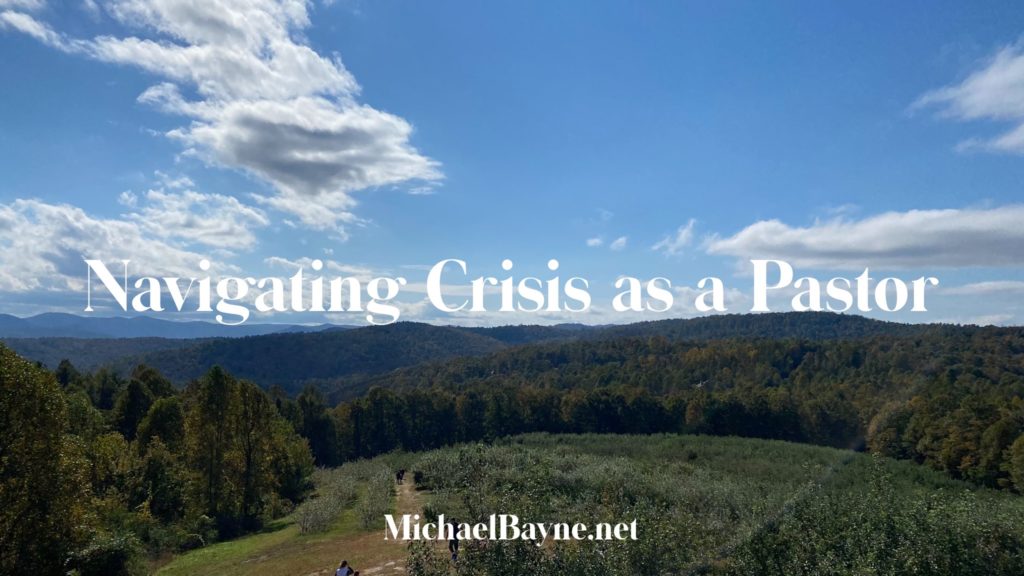 Crisis inside a church can show up in so many forms. We are navigating a pandemic now, but in normal years we face crisis in the form of couples choosing divorce, secret sin of church leadership exposed, volunteer mistakes, financial pressure, losing a key staff member, conflict within the church, facility issues, and I bet you could list ten others. We serve people, people sin, and crisis happens. The most important factor in a crisis is having the margin to adapt, adjust, and navigate the issue. You can't always solve the crisis, but you must navigate through the storm.
Here are a few lessons I have learned navigating crisis over the years…
With any crisis, there is always more to the story. Dig deeper, listen more, and keep asking questions. // You never know the full story in the first few days. Don't be fooled; there is more.
Don't allow crisis to hijack your mission. // Even in crisis, you have to keep the mission of the organization and your personal mission as a spouse and parent at the forefront. Crisis navigation can't be allowed to stop the church's work or your work with your family. Balance is key!
Learn from every crisis. // Every crisis reveals a chance to evaluate your organization and improve. Crisis also gives you a chance to grow as a leader. Don't miss that.
Don't ignore the emotional baggage we have from crisis. // Pastors is like enduring a million paper cuts over the years. Those wounds add up and take a toll. Process your emotional baggage so that the baggage does not rule your heart.
Seek wisdom when navigating crisis. // Getting advice from others you trust is so important. Leading through a crisis does not mean you have all the answers. Get help in these moments and leverage that advice to evaluate your context.
Communicate well with leadership when navigating crisis. // You have to keep key leadership in the loop when it comes to these moments. Don't keep things secret because people need to know how they can respond to it. Leaders never enjoy getting caught off guard when it comes to crisis.
Never delegate crisis management. // You are in your leadership role, and crisis management is your responsibility. Don't delegate something away that you will be held responsible for. You may not enjoy conflict, but this is your moment to lead.