2020 has made it really difficult to be grateful for many ministry leaders. Most of us are limping into the Thanksgiving holiday. We see round 2 of COVID-19 cases impact our communities and churches. Most of us are really tired. Most of us have experienced painful loss this year in many shapes and sizes. Most of us are frustrated. In the midst of all of this, we have so much to be thankful for, and when we slow down and really process, we know it. How do we reclaim gratitude in the middle of a pandemic?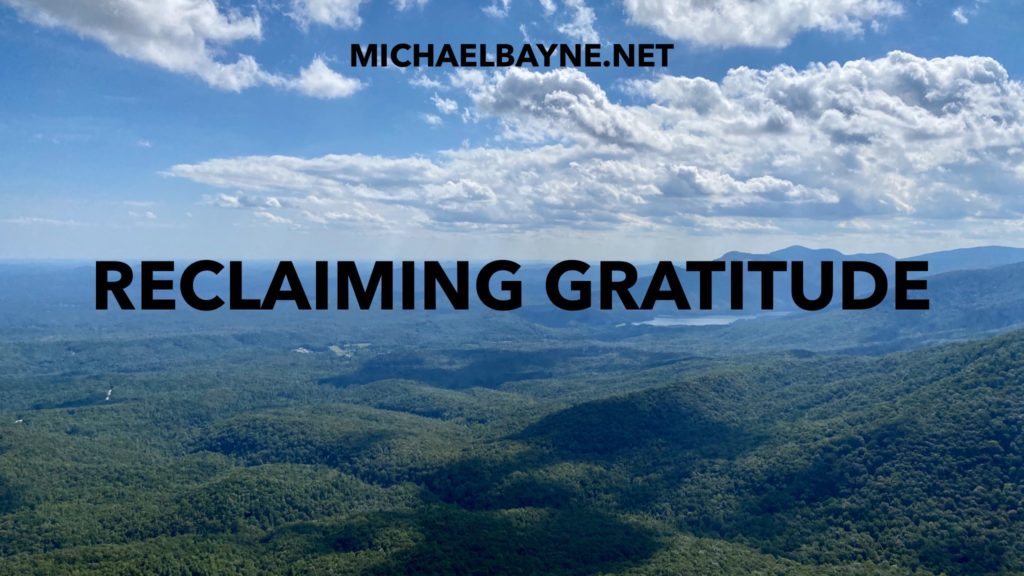 Gratitude is not natural to our souls; it has to be cultivated and chosen. When you read the Psalms, you see the writers choosing gratitude over and over in the midst of pain. There is this continual push for us to choose to be thankful, and that choice is encouraged even when circumstances are not in our favor. I'm thankful for those Scriptures because that is where we are at in 2020. Our circumstances are clearly difficult, yet we must choose gratitude to reclaim it.
Here are a few ways ministry leaders can reclaim gratitude at the end of 2020…
Learn from another leader that led in difficult times. / Grab a biography and learn how other leaders navigated a hard time. Learning helps reshape our present perspective.
Refocus on intentional prayer. / Stressful times often lead us to depend on our own strength. Prayer fuels a grateful heart and a grateful life. Block out time to stop and pray.
Remember you call to ministry. / Why are you serving in the church or a non-profit? Look back and remember how God got you here and why you are here!
Focus on ministry relationships more than programs. / When things are uncertain with our plans, people still need us. Don't allow your frustrations with ministry shifts to keep you from investing in people.
Reflect on what you have learned since March 2020. / Our plans change, and we are working on something new each month. Many of you are very busy working on things that are new to your schedule. Slow down and reflect. Look back and see what you have to be thankful since the pandemic started.
Express gratitude to your team. / You are not the only one struggling in this season. Your team is also. Make sure you are thanking them for their hard work in this season. Expressing gratitude grows gratitude.
Journal thankfulness on a daily basis. / Use your phone or a notepad and commit to writing down three things you are thankful for each day for 7 days or a month. Gratitude grows when we can see it in the small things.
Give yourself a break. / Many of us are beating ourselves up over our circumstances rather than moving forward from our circumstances. You did not ask for a global pandemic, and you were not trained for this moment. You made some good moves and some that were not so good. Give yourself the same grace you are dishing out to your team.