Church planting and revitalization are hard work. I know it's hard because I planted a church in 2018 and then one year later worked through the process of merging with another local church and navigating revitalization. Both seasons had different ups and downs. Both seasons had unique highs and lows. Both seasons taught this pastor many lessons. Heading into year three and much more stability even through the pandemic, I find myself reflecting on the most important need when we planted and worked on revitalization.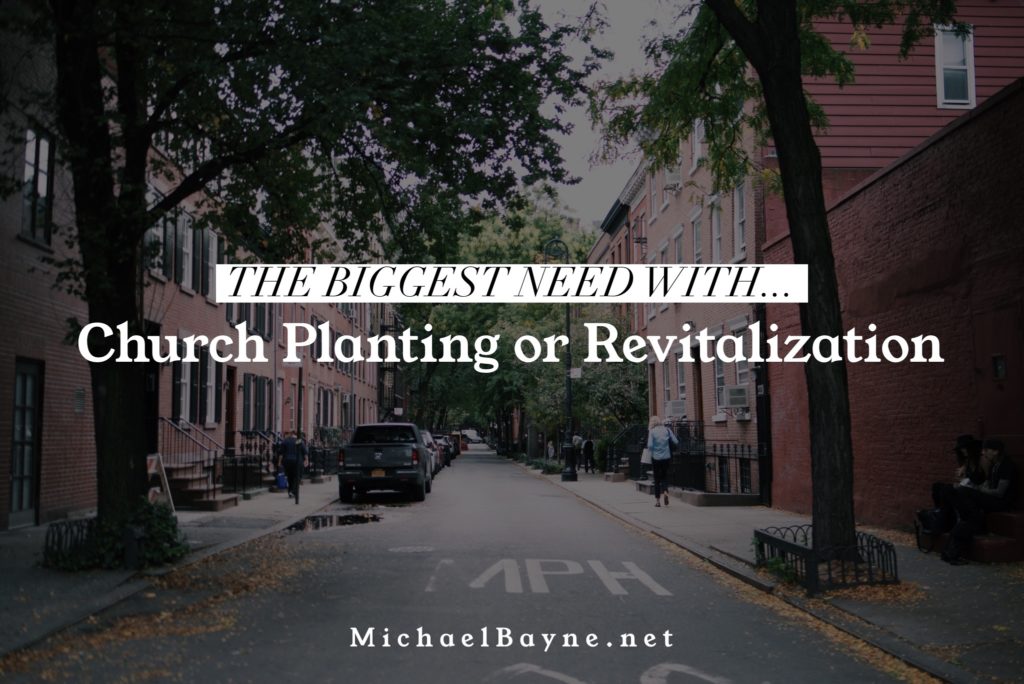 You might think the most important aspect of planting or revitalization is funding, strategy, location, prayer, or branding. All of those things are important need when planting or revitalizing a church is the team. Having a solid team makes all the difference in the success or failure of the new church. Planting a church or revitalizing one can't be done alone, no matter the leaders' gifting. You need a team if you are going to establish a healthy church that endures. When I think about teams in the planting process, I think about it in several ways…
Team Leadership // I am so glad when we moved to a new city to plant we had a small leadership team committed to the dream. My wife took a year off work to focus on the church. We had a worship pastor on the team. We all lead together so we had a team invested before we even had a church. We kept each other on track on the hard days. When we merged we combined staff teams and led as a team. It made all the difference to have people leading together.
Launch Team // The first work we did when we planted and then again when we merged and relaunched was build launch teams. These are committed to the focused goal of bringing the church to life on a focused day. When the church launches, the launch team ends but the memories of that team endure forever. We are so thankful we had people around us working on launching, and then another team focused on relaunching. We all worked together and pushed for a united dream together.
Ministry Teams // After launch, these are the teams that form to do ministry together. Kids team, worship team, tech team, guest services team, missions team, a youth team. These teams work together to keep things improving. There are always areas that need improving with planting and revitalizing, and ministry teams help keep steady momentum.
Team Expansion // There always needs to be a clear path to help new people connect with existing ministry teams. Your teams always need to be growing, mentoring, and including new people. The church is a movement, so there needs to be a clear process to help people connect with the church and jump on teams.
Team Teaching // This is a big one. It would help if you had a teaching team. We think it's healthy to train people to communicate and give people the chance to communicate even when you have a primary communicator. The best communicators speak 30-35 times a year. Share the rest of the load as quickly as you can so the entire church can grow from hearing other voices.
Thinking about planting or doing revitalization work, then think team. Building teams will allow you to thrive and not just survive.