I'm here at the D6 Conference this year speaking and coaching leaders and it's a joy to be around thousands of family ministry leaders. In this room, there are thousands of leaders fighting to invest in the next generation and empower parents. The other reality is that the most important voice in that effort may not be here. The leader that makes such a difference for family ministry is the lead pastor (or whatever their title is). If your church wants to have any chance of moving from program to disciple-making and partnership the pastor has to be ready to be the chief captain of this mission.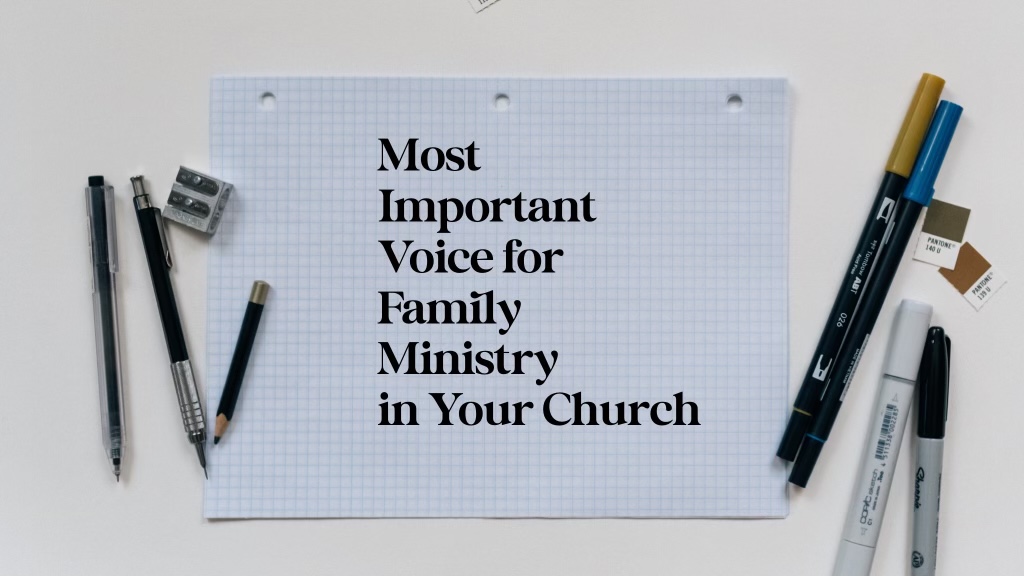 For 20 years I served as a family ministry leader in the local church. For the past five, I have been a lead pastor. What I am learning these very days is that I have to be willing to fight for a healthy family ministry if we are going to have a healthy family ministry. The family ministry staff needs me to come alongside them and walk with them as they serve kids, teens, and parents because this is hard work and also important work. This is also work that our enemy does not want to happen. I must choose to be the chief champion of family ministry in my church.
Pastor, I know how busy you are and I know you have so many things fighting for your attention. Let me share a few ways you can step in and fight for your family ministry even if you never spent time serving in that area of the church. Here are 13 steps every lead pastor can take.
Fight for their budget.
Cover your team with prayer.
Help solve problems.
Learn from your team.
Speak well of your family ministry.
Recruit leaders to serve in family ministry.
Provide training for your family ministry team. (this is where a conference like D6 comes in!)
Push your team to have faith-filled goals.
Celebrate what your team accomplishes.
Be patient and encouraging when mistakes are made.
Pray specifically for kids, teens, and college students!
Be responsive to your family ministry team.
Empower your team to take risks with innovation.
Your family ministry team needs you to be the chief champion for the work they are doing. This is not easy work but it can be done where there is vision and support. Lead pastor, I am praying for you and thankful for your work to lead the church!