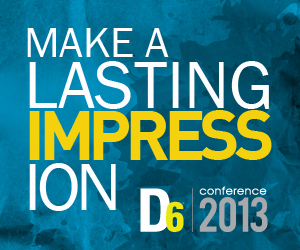 Some people thrive at a conference, and some people get little out of it. I happen to be one of those leaders that places a high value on conference time. It fuels me to be around other leaders. I am always amazed when I take staff to a conference and hear them process what they got out of the experience. It's always surprising how diverse the takeaways are!
One thing I have learned is that you should always go into a conference with a strategy to maximize your experience. Let's be honest, it's a big investment of time and money to attend so why not make the most of the experience.
Here are 4 ways to maximize your experience at your next conference…
Choose your must attend sessions and breakouts // Most conferences are packed with great content and it's hard to experience it all. Before the conference make sure you get registered for all the breakouts and circle the main stage speakers you have to hear. Don't miss what matters the most to you because you don't have a plan.
Intentionally network // Plan time in your conference experience to connect with other leaders. Try to leverage every meal and break so you can learn from other leaders…everyone has to eat!
Take notes so you have stuff to take back // Great ideas are not great if you can't remember them! Take notes so you take great ideas back to the team you work with.
Think big picture // Conference time is about more that just finding solutions to your current ministry problems, its about becoming a better person and leader. Think big picture and dream a little. Think beyond where you are at. Take time to look down the road at where you are headed.
If you are a next generation leader and you are looking for a new experience to check out make sure and look at the D6 Conference coming this fall. This year D6 is having a one day experience in Dallas and a three day format in Louisville that are going to be focused on helping next generation leaders make a lasting difference in the lives of kids, teens, and parents. Make sure and get signed up so you get the best price! I will be at the Louisville experience so if you are headed that way let's connect!