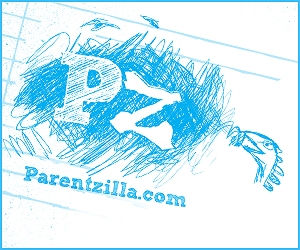 Parenting is hard! I know it, you know it, we all know it! Being a parent is a blessing and a challenge rolled into one! We are a provider, a mentor, a friend, a spiritual guide, a rule maker, a rule enforcer, and sometimes we feel like the personal bank for our children. The responsibility and the weight that many of us feel as we work hard to be the best mom or dad on the planet is hard to describe.
When I think about my parenting I often ask myself how in the world can I get better? How can I be a better parent while still managing work and my marriage? The answer to the question is that if I want to be a better parent I have to work on it. It makes sense but we rarely think of parenting in those terms. Being a great parent does not happen by accident. Being a perfect parent is just a myth! I have to choose to be a batter parent and every day that I have as a parent matters even when my kids are grown and out of the house.
If you want to be a better parent where do you start? Here are a few steps to take…
Be Honest / In order to improve as a parent you have to be honest about your struggles as a parent. We all have weak spots in our parenting but we will not work on them until we honestly admit our weakness exists.
Get Coaching / Ask someone to help you get better. Find a parenting mentor. Connect with www.Parentzilla.com and get some online coaching. Just a few minutes a week could change your parenting life!
Keep Trying / Every day is a new opportunity to be a better parent. Don't allow parenting blunders to keep you from trying better the next time.
Manage Your Time / At some point you have to say NO to distractions in order to say YES to time to become a better parent. Block out time for just you and your children!
Partner with a Church / Don't try to do this alone. Connect with a church who will partner with you and reinforce the values you are teaching at home. Don't parent in isolation.
Pray Intentionally for Your Children / As you pray each day begin to ask God to help you be a better parent and also pray intentionally for your children. God can do more than we can ever imagine in the lives of our children.