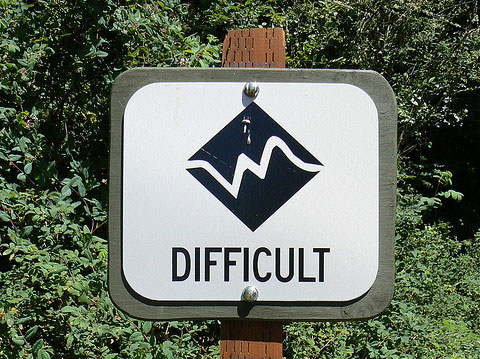 Just because you are serving in a difficult ministry, leading difficult volunteers, struggling to push a difficult church, or have a difficult supervisor does not mean it's time to move on to another church or organization. So many times we allow what is difficult to drive us away from our calling and goals in ministry. We seem to believe that because things are so difficult where we serve that if we could get to a different environment things would not be such a struggle. The truth is that difficult times are a normal part of ministry. If you are not facing difficulty you probably are not making forward progress for God's Kingdom. Difficult does not mean it's time to quit or move.
I serve in a church with some of my best friends. We are watching God change lives in our city. We are experiencing a move of God here at Grace Community Church. I have been here six years and I hope I am here another 15! I love this church and I love serving this city. With all of that said, ministry is as difficult as ever! Opposition to what we do lies around every corner. Problems arise for our team unexpectedly ever week. The enemy (you know him…Satan) is against us and is working to slow us down. Ministry is as difficult as ever and I am learning to celebrate in the frustration of opposition. Difficulty is just fuel to stay focused on the mission.
Not sure where you are at or what you are facing but just want to remind you that all of us doing ministry are facing immense difficulty while we advance the Kingdom of God. When we face challenges we join Abraham, Moses, Daniel, Jeremiah, Peter, Paul, and a long list of people found in Scripture who just like us had to push through difficulty as they tried to honor God with their lives. They did not quit.
Choose today to not allow difficulty to cause you to quit!