When you think about accountability, we always think it's good for everyone else, but you rarely seek to empower personal accountability when you are in a leadership role. I've been thinking about accountability these days as I have watched leaders and organizations crash because they resisted it internally and externally. In the context where I lead, we are working to have more of it on several levels, and we work hard to communicate these levels to the people in our spiritual family. I don't always enjoy the process of being held accountable, but if our church has any hope of staying healthy and growing in health, it has to be in place.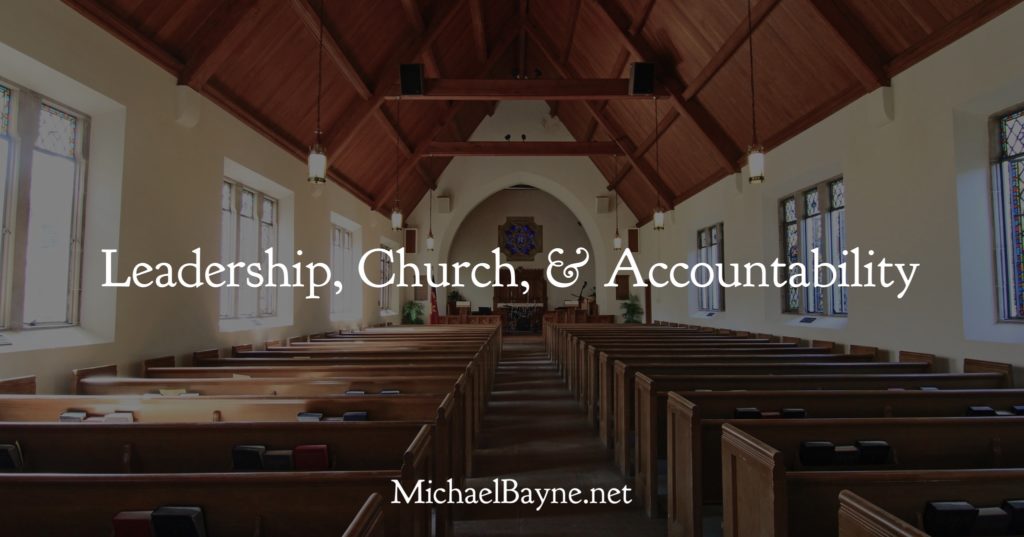 Here are a few levels I have put in place, and our church has embraced to find more significant levels of accountability…
Personal Accountability / There are a few levels on a personal level that I need to unpack. My wife, a few friends, and an overseer Team at GCC act as personal accountability. Let me focus on this level of overseer at Greenville Community Church. I have a team of three men that I have asked to walk with me as a leader, keep a watch on my choices on social media, and peek into our church's culture, and they have the freedom to challenge me. These me act only as advisors in our church model while some overseers in other churches have more authority. These are men that I trust deeply, and all pastor and lead in their churches. They are close enough to me to call me out and also give me real advice from an outside perspective when needed.
Vision Accountability / When it comes to our church's vision and mission, I am in an accountable relationship with the Elder Team at Greenville Community Church. Our Elders and their wives help our church stay on mission and in alignment with our values. I am empowered to lead our church and set the direction but not as a lone ranger in the spiritual wilderness. Leading in a vacuum is dangerous for me. The Elder Team helps me not lead in isolation but also reminds me that I am a part of the team; I am not the team.
Financial Accountability / This is one of my favorite levels of accountability at Greenville Community Church because I feel it works so well. We have a Trustee Team of 3 sharp leaders in our church and an outside accounting firm that handles our finances. Every expense here is evaluated by several different levels of inside and outside oversight. It's a joy to let our church know we are protected well. Check out our outside partner financial team here.
Congregational Accountability / In our spiritual family, we don't have business meetings and votes, but every person in our church is empowered to have a voice. We encourage the partners (our name for members) and the volunteers in our church to share ideas and perspectives freely. We work to listen and seek better ways from their input. We may not do precisely what they want, but we can always learn from them and work to empower them. This is why our staff team keeps their emails open and available. This is why we get feedback from our volunteer teams. This is why we ask people to evaluate aspects of our church. On a side note, we even listen to feedback from guests so we can improve the experience.
I know leaders and churches that had these in place and still stumbled. I don't see that as a reason not to have these structures in place but rather more reason to embrace them. True accountability begins with a humble posture with God as our ultimate authority. Staying healthy is full of struggle and reorientation as we all navigate humble leadership under God's authority. The second God is not our greatest source of accountability is the moment we trust in our own wisdom and strength. My wisdom and strength are just not enough.
Thanks to the people in my life lovingly holding me accountable as a follower of Jesus, a pastor, and a leader. What process of accountability do you have in your life?